Art meets cars.
His big oil paintings show stars, erotic actors and politics: Richard Phillips lives and works in New York City and his work is shown global. His paintings are hanging in the Museum of Modern Art New York and in the Tate Gallery London.
We invited Richard Phillips to an interview to get to know the artist better.
What is special to create a car compared to a picture?
What is special about creating an art car livery is the fact that there are no limits to how and where it may be seen. Creating a visual experience for a moving vehicle is exciting as it presents all possibilities from stillness to high speeds and also from close proximity to far. The 2019 Porsche 911 RSR I created in collaboration with Jörg Bergmeister and Signal Design was my first art car livery. Because this race car livery was designed specifically for the 24 hours of Le Mans it needed to take in consideration that it would be seen during both day and night, at high speeds, from a fan's perspective, and at a safe distance. With this in mind I chose to use very large details of my most well known paintings. Similarly, the new Porsche Taycan project, though not a race car, strives to enliven its surroundings with an even wilder livery of natural flora that strikes a contrast with urban environments and integrates the natural elements of the countryside with an eye towards reflecting the Taycan's E mobility ethos of sustainability and environmental awareness. This unique combination of future forward ideas in form and vision is also rooted in a distinctively Swiss spirit by referencing a large painting I made after the revered Swiss artist Adolf Diedrich whose work captured the spirit and beauty of the Bodensee landscape.
| | |
| --- | --- |
| Porsche 911 RSR Art Car – Le Mans | Porsche 911 RSR Art Car – Le Mans |
Why you like to work with Signal Design?
In order to bring my livery imagery from 2-dimensional flatness into the three-dimensional reality of both the 911 RSR and the Taycan 4S I was very fortunate to partner with Markus Schaeffler and Signal Design. For the first Le Mans art car there were many specific rules and technical requirements that had to be observed so I was likewise fortunate to work with the famed motorsport livery designer Andy Blackmore. Signal used color proofs I provided to match perfectly the complex colors and textures of my design. Once printed I had the opportunity to be present as they wrapped my design on to the car with precision and expertise. My original design had evolved from a more still or static image to one that flowed across the body lines of this new iconic car. After I created the final design, I sent it over to Markus and the team at Signal. This time, rather than working from a 3D render as we had with the RSR, it was up to those working directly on the car to creatively interpret my design and wrap it over on and through all the details of the Taycan bodywork. This was a crucial moment and one where I am most happy that I was able to work with the Signal design team. The transitions and blending of all the complex elements worked out beautifully and I am very proud of the results we achieved together.
What was special to you for the Taycan Project?
The Taycan project was special in a number of ways starting with the fact that the end result would be auctioned by RM Sothebys to benefit artists and creatives impacted by the current pandemic. Also special was that it is my second collaboration with the Porsche brand and this time with the road car division and more specifically the e-mobility division. The imagery I based the Taycan art car on was from a painting I made in 2010 titled Queen of the Night which pays homage to a favorite Swiss artist of mine, Adolf Dietrich. Overall it is a spirit of the environment and its natural wonder that this project seeks to enliven through performance, design, imagination, and new experiences.
| | |
| --- | --- |
| Porsche Taycan Art Car | Porsche Taycan Art Car |
What's fascinating for you for a sports car?
My first true sports car experience took place on a New Jersey Highway with a friend who pulled over his 1991 Porsche 911 Turbo and let me get behind the wheel. As I press the accelerator to the floor and went up the gears, I first felt the turbo kick in with the feeling of a brick wall hitting our backs and pushing us into hyperspace. As we continued through sweeping curves and over undulating hills a smile developed on my face that stayed there for days after until I located a 1992 911turbo I bought on the spot. The emotional feeling of a Porsche is one I have every day with my current 1982 911 SC built specifically for the roads of NYC. Driving it through the city streets and parkways I see the passion and joy it brings up in people who recognize it or who are seeing it for the first time. The Porsche sports car is a way of living.
What was special so see "your" Art Car win in Le Mans with
Jörg Bergmeister?
I was incredibly special to see Jörg Bergmeister win the 24 Hours of Le Mans with his Project 1 teammates Egidio Perfetti and Patrick Lindsey. I was very lucky to have been able to join them in the whole process from the test week to the whole racing event. This after visiting Signal to observe the wrapping of the car. Since 2013, when I created the helmet design for Jörg when he was competing at Le Mans with the factory team, we always had it in mind to create an art car. To have watched Jörg win in the art car was an absolute honor and joy. It was the first time that an art car won Le Mans. There was even and exhibition at the track's museum at the time of the BMW art cars and yet none of those cars reached the top step of the podium.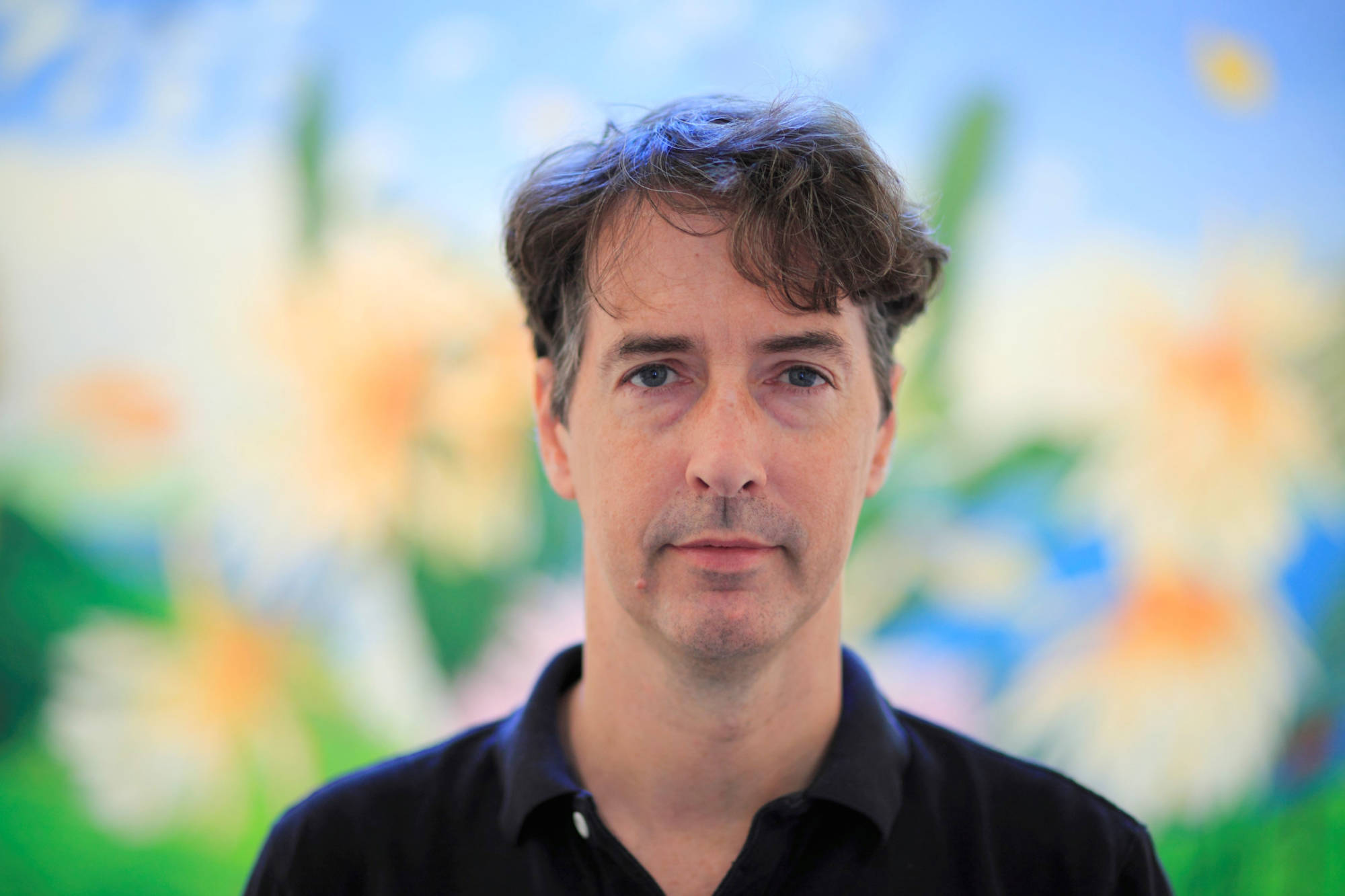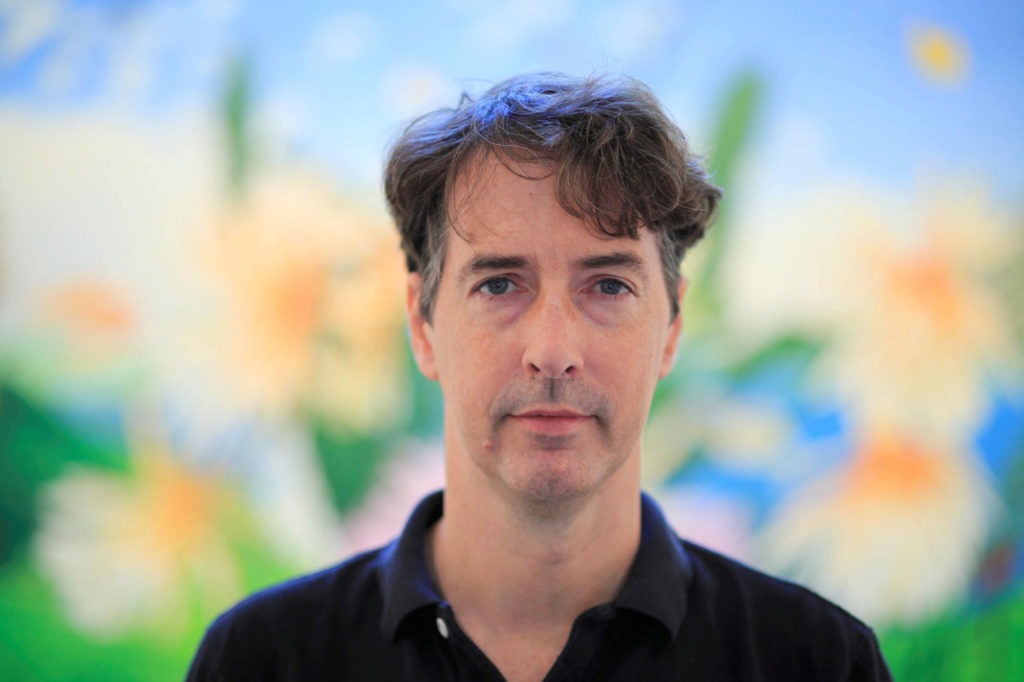 We're looking forward to more projects with Richard Phillips!
Die deutsche Übersetzung des Interviews lesen sie hier.
---
Sie sind interessiert an einer Folierung Ihres Fahrzeugs? Dann sprechen Sie uns an!